New arrival auto rotating hair curler,cordless hair curler,best Curling Wand for thick hair
Contact Us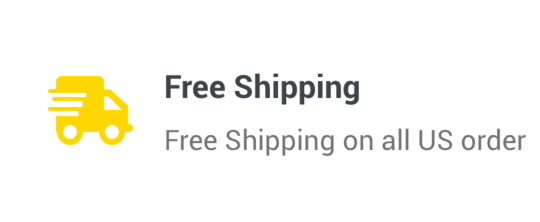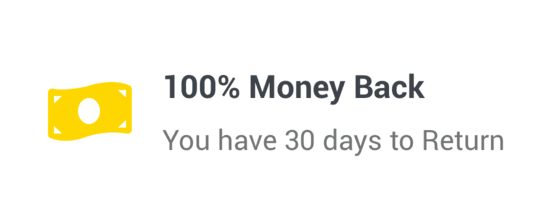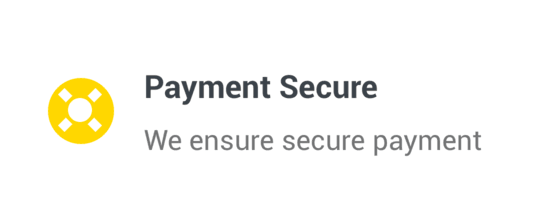 Protable cordless hair curler,Automatic Curling Iron, Hair Curling Wand Ceramic 360° auto rotating hair curler
beauty tool-
Intelligent
hair curler
:
Create beautiful hair curler or wave anytime and anywhere, cordless hair curler has automatic reverse
function, avoid any hair winding problem, easy to use, without any skills can replace the traditional
hair curler
.
Cordless automatic curler, equipped with curling room. The hair curling room is equipped with safe and
non-toxic insulating material, which can protect your skin and eyes from burns when you use it. With the rapid heating of PI
film, improve efficiency and finish the perfect hairstyle in a few minutes.
Display all settings of heating, timer, battery power and curl direction. And it can also be used as a mobile power
supply, so that you no longer worry about the lack of power on your phone.
Intelligent heating control:
The automatic curler has 3 adjustable heat settings in the range of 300 ° F-390 ° F (150 °C-200 °C);
coiling time 12s, 14s, 16S, 18S; coiling direction (left and right) meets all your requirements for curling style.
Protable cordless hair curler
suitable for travel:
Space saving, easy to carry, wireless, global universal, convenient for international holidays, you can
easily carry it anywhere. Turn off automatically after 10 minutes of inactivity.

Charge Voltage : DC 5V
Material: ABS
Battery capacity: 3.7V-5000 mA
Temperature: 150℃-160℃-170℃-180℃-190℃-200℃
Usability time: 60 Min
USB charging line
Package included:
1x Cordless hair curler Host
1x Cable
1x User manual
2x Clip
1x Tool
1x Bag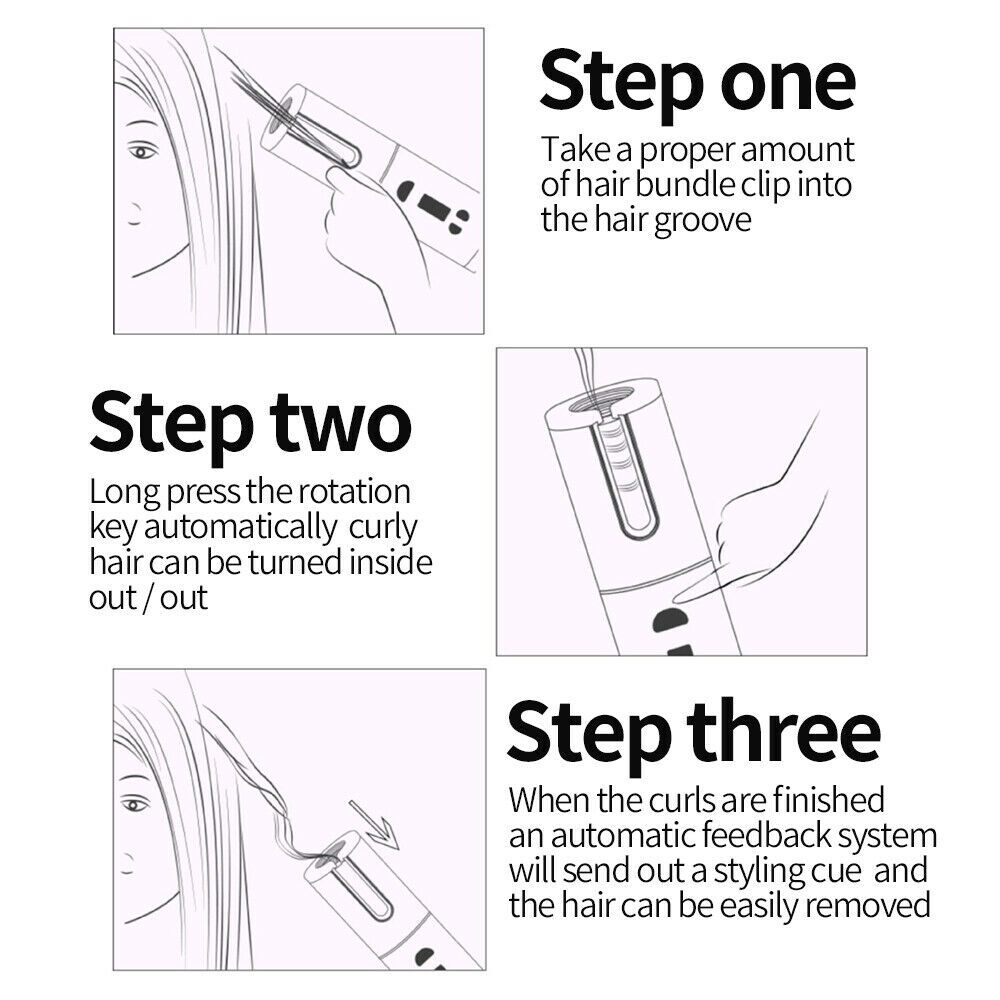 ByAdrian MagallanesFriday, 19 February 2021
I was struggling to curl my hair and burn hands . now I'm very satisfied with this hair curling iron. Love it and it's under budget than known brand. Easy and safe to use.... I curled my medium length hair like 15 minutes..... And it's cordless hair curling,so I can use it anywhere. Great product to buy.
ByPatricia P.Tuesday, 02 February 2021
It's great for auto rotating hair curler, fully charged enough to curl my short thin hair!! The curls were nice, charge quickly.it's Protable cordless hair curler. I love it, let my hairs elegant and beautiful.
By AudraWednesday, 23 December 2020
ByDavid L. PressTuesday, 20 October 2020
Loved this cordless automatic hair curler with complete package accessories, I bought one curler for my daughter and me. We both have long heavy hairs, use the hair card and hair clip, curler hairs will not jam, help me much, super suit beginner use.
By Virgilio S. CecilioWednesday, 16 September 2020
I love it!!.. auto rotating hair curler,,, it does take a bit of practice and i also watched a couple YouTube videos just to see if I was doing it right because my hair did tangle a few times, (my fault for not reading the instructions first, i am usually a visual learner). Once i got the hang of it it worked like a charm, curls are tight and beautiful. Its nice that it is wireless, i can multitask, move around the house while doing my hair. And no finger burns or forehead burns. Totally worth it.

Your cart is currently empty.